Facility & Services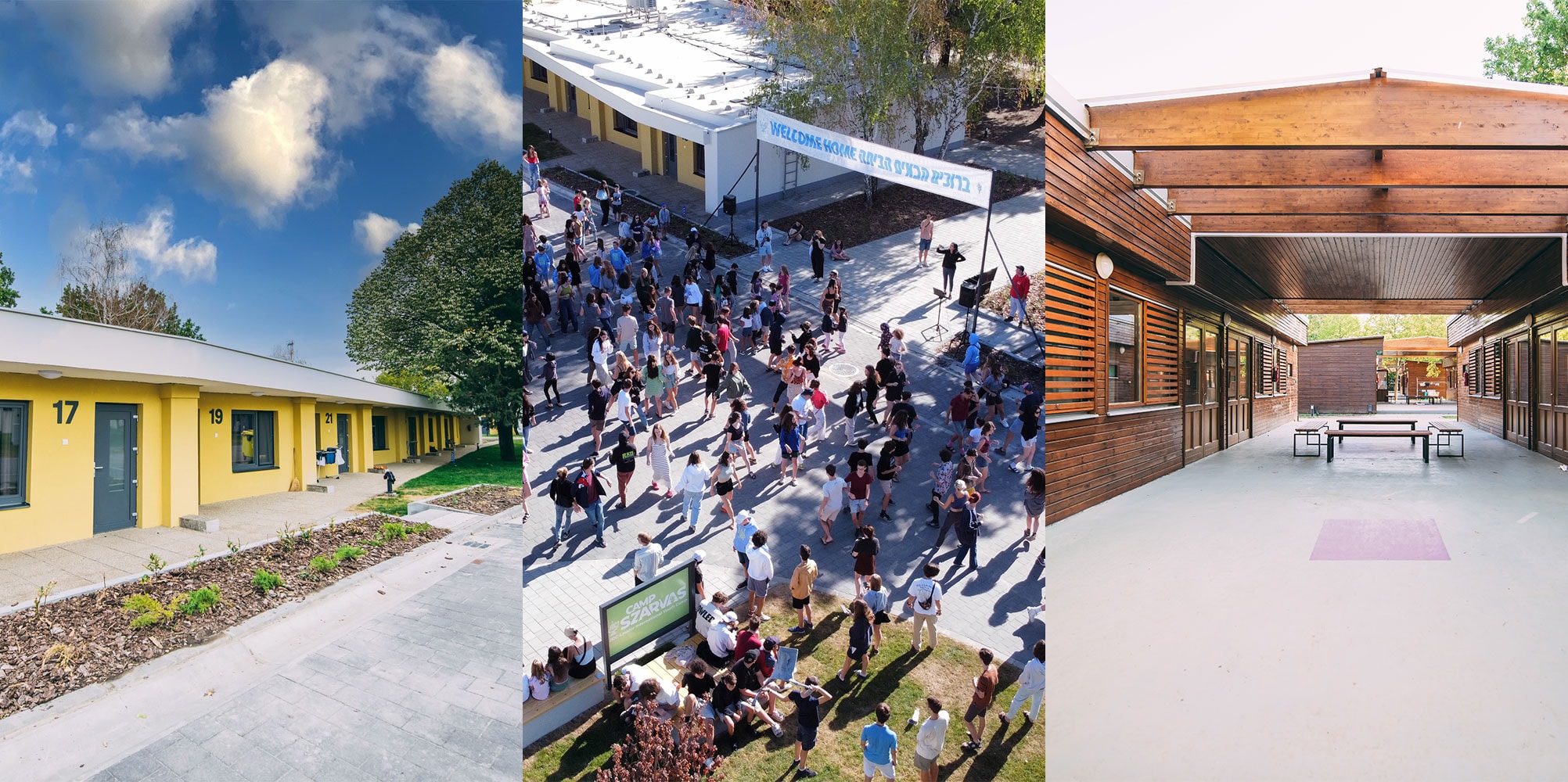 OUR SERVICES – WHAT WE GIVE
Housing
The campers are housed in constantly improving, modern houses, in a high-quality, well-equipped and safe environment.
Food
The campers receive kosher food four times a day. At Szarvas we are proud to say that no one goes hungry; they can always receive more! There is also a snacks kiosk inside the camp, which is closed during all the mealtimes and on Shabbat.
Learning
We provide a range of learning opportunities delivered through, fun and informal methods including Jewish Bookshelf, Resource Center, etc., as well as team building games and activities that stimulate learning of a different kind.
Sport activities
During camp we offer many sports and leisure activities according to the age group of the campers, including: canoeing, cycling, basic and advanced challenge parks, climbing wall, zip-line, visiting the botanic garden, hiking and, for the youngest age groups a boat cruise.
Sport facilities
There are a number of sport facilities at the campsite, including tennis, basketball and volleyball, as well as a ping-pong hall and indoor sports arena, which campers can use under professional supervision. Sports equipment can also be borrowed for use in free time.
Swimming pool
There is a swimming pool at the campsite that campers can use in groups, during structured program time. A lifeguard is always present and the group leaders are also there to ensure safety and order.
Medical services
We ensure around-the-clock medical service on camp, with a doctor always present.
Other fun activities
During the 12 days of the sessions, our Szarvas campers learn songs and dances and celebrate their birthdays together on camp. Sometimes we sing "Happy birthday" to them in ten different languages!
Gift Camp T-Shirts
Every child returns home with a camp T-shirt, so that their memories won't fade during the long year before the next Szarvas experience.